We went to Knoxville Saturday with the intention of going to the UT Alabama game but wound up staying at our friend's, Matthew and Jane, house all day with their little guy Eli. Eli is such a handsome little guy and Brett and I really enjoyed being around him and catching up with his mom and dad. LSU played Auburn (and lost) and Brett didn't even yell because of Eli which got me really excited for a quiet house next football season! Who would want to yell and scare this little cutie?
When we got home on Sunday I was even more in baby mode! We are blessed to have such generous family and friends that offered to throw us baby showers so we started registering. I had so much fun registering for our wedding but this has been a bit different. It is fun but also overwhelming. It isn't like registering for pretty dishes instead you have to check the reviews and make sure it is safe for your little one! We got off to a slow start but after doing tons of google-ing we started making decisions. My friend Jessie went with me to Babies R Us and helped me pick out some things. It is definitely helpful having friends with babies to tell me what they use and what they don't. Here are some of the choices we made:
The Bumbleride Indie stroller. I have heard great things about this stroller and hope it works out well for us.
Friends of ours have this swing and once Brett and I saw it, we knew Ellie had to have it!
I love these wraps! I really hope Ellie does too because I plan on putting her in them while I get stuff done!
The Peg Perego car seat is one of the safest out there and I have read great reviews.
Is there anything baby you couldn't live without? Let us know!!!
I have been keeping myself busy with getting home stuff done. As I mentioned last post we finally got our new bedroom carpet. I am on the hunt for the perfect chair and side table for the corner of our room. I was in TJ Max and found a cute comforter set for $50 that I got to hold me over until I fell in love with something ( I haven't found anything I just love!). I went to Lowe's yesterday and picked out tile for our upstairs bath and they are coming to measure on Tuesday. I am excited to get the tile laid so we can put up the wainscotting. We painted the bathroom brown last year and we like it but think the light tile and white wainscotting will really make it look great. I also picked out a couch and love seat and hope Brett likes them as much as I do in person so we can order them sometime this month.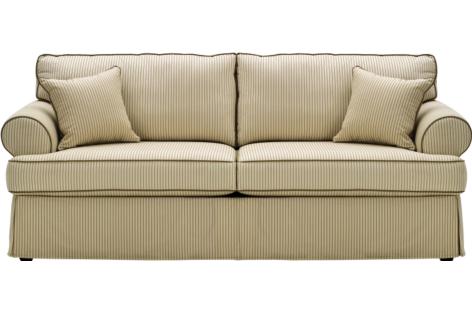 I think (and hope) this will look nice with our white furniture and some dark colored lamps and accent pieces.
We are going to move the couches from downstairs upstairs to the office off of our bonus room. Our bonus room is Brett's "man cave" and he said he was going to make our office into a "lady lair" for Ellie and I. I'm not sure if we are going to paint it but we are going to get a cute chandelier, some book shelves, and cute pictures for in there. It is where we plan on keeping all of Ellie's toys. We are putting off granite countertops until January or February (not even sure if we will even get around to it). I know what I want but granite is a lot of money and if I can get everything else done I can live without granite. We want to hopefully buy land and build a new house in the next couple of years so I know I will get my granite countertops one day!
Brett and his mom are going to paint Ellie's nursery this weekend and I can't wait! Her furniture should start arriving next week (her crib mattress should actually get her today) and her bedding the week after. I am really looking forward to putting everything together and seeing how it all turns out. I think I found the perfect chair and hope to show Brett soon so we can get that ordered.
I also have to leave you guys with this picture of my friend Diana's baby girl Grace. Grace started crawling this month and is just the cutest little girl ever! This picture was on her Halloween card and I just love it!
Happy Halloween!